2019 MJ Biz Con, Las Vegas - December 11-13th
2019 MJ Biz Con, Las Vegas - December 11-13th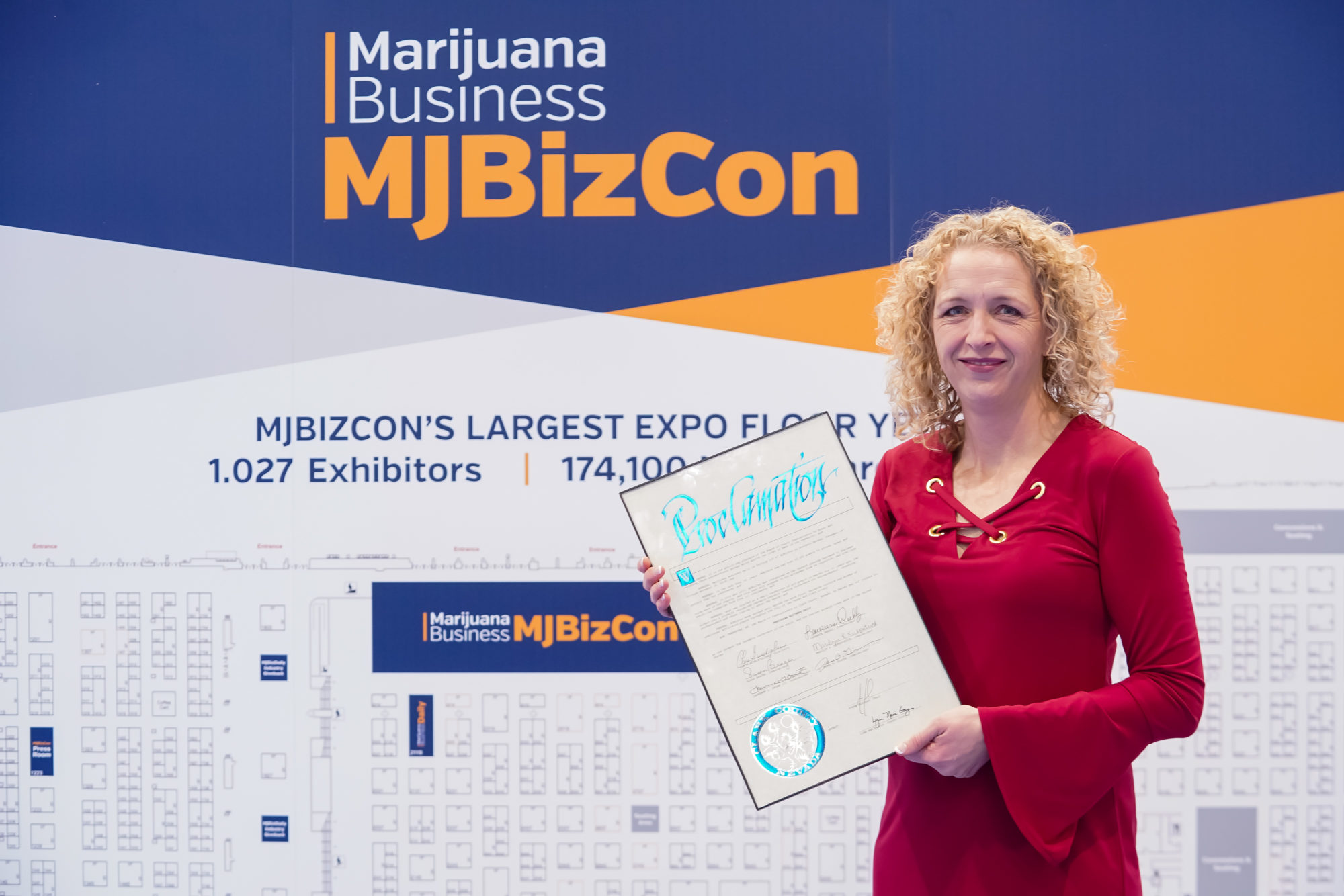 The series of events including and surrounding the world's largest cannabis industry B2B event, MJBizCon, has been proclaimed MJBizCon Week by the Board of Clark County Commissioners and the City of Las Vegas, honoring MJBizCon's increase in global recognition, rapid-expanding attendance and significant impact beyond the convention center walls. Read the official press release.
MJBizCon Week is more than MJBizCon. We've pulled together an outstanding program of associated events and add-ons to ensure that everyone has the chance to meet their communities and make the connections that will advance their businesses during the first official MJBizCon Week.
The MJBizCon Week Lineup
Add-On Programs        Add-On Networking Events
Brought to you by the editors of MJBizDaily, MJBizCon is the largest gathering of cannabis business professionals. Ranked as the fastest-growing trade shows in the United States, it has grown to over 27,000 attendees since it started in 2012. MJBizCon is the epicenter of the cannabis industry. Recognizing the growing number of special-interest and affiliated events around MJBizCon, Clark County and the City of Las Vegas have officially declared December 9-13, 2019 as "MJBizConWeek."
MJBizCon brings together professionals from every corner of the industry. It is the center of commerce for the global cannabis markets and we can only make great forward movement if we do it together. As a well-respected non-profit or association helping to move the cannabis industry forward, we want you to participate in MJBizCon's Associations Day program.
This program gives your members an opportunity to participate in the world's largest and most influential cannabis conference at discounted rates, allowing your organizational leadership to hold meetings or planning sessions on-site at the conference, and the platform to convey your mission and informative content to thousands of MJBizCon attendees.
Benefits include:
Significantly discounted MJBizCon passes for all your members
Access to private meeting space to host board meetings and present programming to members
Visibility to MJBizCon attendees to network and promote your association
Complimentary lead retrieval device to collect information from your participants
Recognized as an official participating organization in MJBizCon Week
WHEN: Tuesday, December 10
TIME:  8:00 a.m. – 5:30 p.m.
WHERE: Las Vegas Convention Center
The inaugural MJBizDaily Awards Gala & After Party is the can't-miss evening event of MJBizCon Week. Join us as we recognize the excellence and impact of individuals and businesses who are setting the standards and propelling the industry forward. MJBizDaily will be awarding for sustained growth, unique influence in a specific market or overall impact on the community and industry at large.
The 5 main award categories include:
Regional Game Changer Award
Community Impact Award
U.S. Market Leader Award
Hemp Game Changer Award
Industry Impact Award
Recognizing 100 finalists and awarding 20 winners, this is a great opportunity to get the exposure you or your business deserves while increasing awareness, reputation and thought leadership within the industry. Featuring Las Vegas entertainment including DJ Shai, a variety of food stations and complimentary drinks, this is your chance to to meet, connect and party with those making the biggest strides in the industry during an awards ceremony and after party celebration.
WHEN: Thursday, December 12
TIME:  7:00 p.m. – 11:00 p.m.
WHERE: The Cosmopolitan of Las Vegas
A two day conference for high net worth and accredited investors providing exclusive and actionable cannabis investing insights, data, and unbiased analysis to help navigate the expanding cannabis landscape.
Prepare to learn in a variety of styles including workshops, roundtables and a much-anticipated keynote from Danny Moses, Founder, Moses Ventures. Danny's story was chronicled in the book and movie "The Big Short", and he has since focused much of his time and investing on what he calls 'The Big Long", cannabis.
WHEN: Monday, December 9, 2019 & Tuesday, December 10, 2019
TIME:  9:00 a.m. – 5:00 p.m.
WHERE: The Cosmopolitan of Las Vegas
Limited Availability: Qualified investors are encouraged to register promptly to secure a spot at this exclusive and intensive conference.
In recognition of the convergence of the cannabis industry in Las Vegas each year around MJBizCon as a leading industry event, Las Vegas is officially designating the week of MJBizCon as "MJBizCon Week." Events that align with MJBizDaily's commitment to professional conduct and advancing the industry are encouraged to apply for official recognition.
If your organization would like to be part of the officially designated "MJBizCon Week," apply for affiliate status today:
To view a list of Affiliated Events to Attend, Click Here